Traveling in need of everyone, is an opportunity to understand more about the culture of people in many different countries, but choose for yourself a travel agent with reasonable prices and perfect service is not easy for all visitors
Recently, the travel companies mushrooming, choosing a company for the trip to ensure safety as well as savings is a thing that many people care about, Viet Unique Tour will list the top travel company for all clients know and chose, wishing all you have a great experience trip in Vietnam.
1. Viet Travel
With over 20 years of establishment and development, Vietravel is aiming to become one of the top 10 travel groups in Asia and a multinational company by 2020. This is a strategic and challenging vision but with a common goal, Vietravel has been realizing its strategic objectives.
However, Viet Travel customers are mainly domestic groups, so if you are traveling in small groups, it is not the best choice.
2.Thien Minh group ( Buffalo tour )

Founded in 1994, Thien Minh Group, also known as bufloo tour, is one of the most prestigious companies in Hanoi, offering visitors an experience of discovering new lands in Viet Nam. group more and more services on a more perfect now Thien Minh group is pushing into the hotel and home stay, more and more product diversification.
3.Hanoi tourist company
As one of the most enlightened tourism companies in Vietnam, Hanoi Tourist was established in 1963 as the oldest company in Hanoi and now has over 55 years of existence and development. Organizing tours for millions of tourists, especially domestic tourists, exploring the territories of many countries in the world, to Hanoi tourist earth seems to become smaller, this is a in major tourism companies in Hanoi
4.Fidi tour company
Founded in 1989, FIDI tour is considered as one of the most diversified companies apart from organizing tours for domestic and foreign delegations, Fidi tour is also a consultant for international students studying abroad. Visa, transportation and restaurant business, the diversity that has made Fidi tour more and more brilliant development.
5.Viet Unique tours company
Viet Ant travel is not a long time in the travel market, but the products of Viet Unique Tour are increasingly being international tourists highly appreciated in terms of quality as well as service attitude, The main market of Viet Unique Tour is the European and Australian market with some Asian countries such as Singapore, Malaysia, Thailand ... organize small group tours to ensure customers experience and to Enjoy the best service is the main purpose of Viet Unique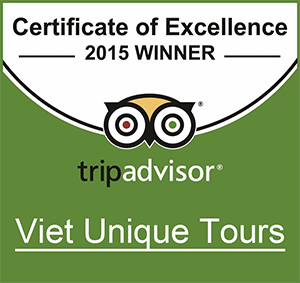 Headquarter of Viet Unique Tour.
41 Luong Van Can, Hoan Kiem,Hanoi
Tel; +84.38262222, info@vietuniquetours.com, website: vietuniquetours.com

Unique tour in Vietnam here