Cao Dai Temple - Cu Chi Tunnels
Cao Dai Temple - Cu Chi Tunnels
---
To be born in peace and only know the war in books. Why dont you spend a day with the light to know more about Viet Nam history at Cu Chi tunnel?
Located 70km away from the center Ho Chi Minh City, the Cu Chi Tunnels earned legendary status during the American War. A massive network of underground tunnels. you will have the opportunity to visit the museum weapons of war, especially the tunnel system, including the winding road ngheo approximately 200 km - a miniature village underground during the war years.
One day tour to Cao Dai Temple and Cu Chi Tunnels , depart from South Asia Travel.
In the morning:
• Visit Tay Ninh, where is a monotheistic religion officially established of Cao Dai and mix of home of Buddhism, Taoism, Confucianism and Christianity,
• Having lunch before leaving Tay Ninh province to Cu Chi tunnels.
In the afternoon:
• Visit Cu Chi Tunnels- underground labyrinth from which the Vietnamese fought during the American/Vietnam war.
• View short video film and presentation about Cu Chi tunnels,
• Try a real experience with the world well known tunnels. After that travelers can try delicious manioc which is the main food in Cu Chi during the war.
• Can fire off rounds from an AK47 or MK16 at the nearby rifle range.
Return to Ho Chi Minh City:
1 Day Tour from Cao Dai Temple and Cu Chi Tunnels ends by 5 or 6 PM.
---
---
Tour Price Includes:
• A/C mini bus, Tour guide, Lunch program
• Entrance fee
• Travel insurance with the highest level of compensation of $20,000,000 VND / service.
• Mineral water, hat.
Tour Price Not include:
• 10% of VAT tax
• Personal expenses, costs sightseeing outside the program.
Information Notices
• Visitors need to bring their original ID / Passport / Birth Certificate (child).
• Please arrive 15 minutes before the departure time.
• When registering tour, please read the program clearly,
Fares for children:
• Children under 5 years old: Free ticket service (sleeping with parents)., the second kid or older must purchase 1/2 tickets.
• Children aged 5 - under 11 years of old must pay 75% for ticket services. for the second kid, you have to buy one single bed capacity.
• Children 11 years or older needs to purchase a ticket.
Payment conditions:
• When registering, visitors needs to deposit 50% of the tour cost program.
• The remaining amount will be paid 7 days before departure.
| | | | | | | |
| --- | --- | --- | --- | --- | --- | --- |
| Group | 1pax | 2pax | 3-4pax | 5-7pax | 8- 10pax | Group tour |
| Price | 120usd | 70usd | 50usd | 39usd | 30usd | 20usd |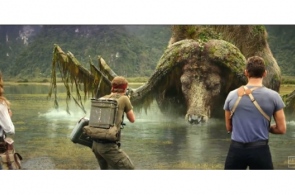 Cao Dai Temple - Cu Chi Tunnels